Sounds Choices exists to empower women & teens to make life-affirming pregnancy decisions. We do this through top-quality medical, educational & counseling services.
Who will listen and really understand how scared, sick, and angry you are?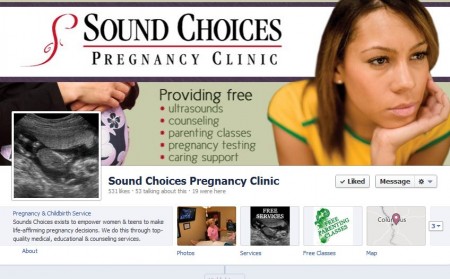 Sound Choices offers top quality medical services including
FREE PREGNANCY TESTING and FREE ULTRASOUND IMAGING.
Services provided by Traceable Creations:
Site design & development running WordPress
Facebook Page Apps
Anything else they ask me to do!
{ Visit the site: SoundChoicesPC.org }