Return to 1910 where the Farmhouse, the Cotton Gin, and the Cotton Warehouse form a unique backdrop for a great day of 21st century fun. Amidst skilled artisans and antique specialists, the Fair shares remnants of farm life in days gone by. New talent keeps the festival fresh and interesting while returning artists welcome loyal customers seeking to add to individual collections.
I've enjoyed maintaining the website that I built for Cotton Pickin' Fair way back in 2006 but it was past time for a smart phone friendly site. Now they have it!
How old is your site? Is it mobile friendly???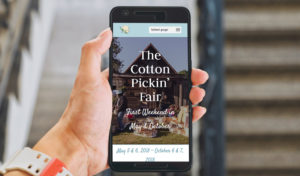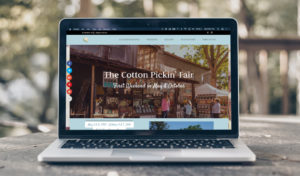 { Visit the site built in 2017: CPFair.org }